Ads
Paris Saint-Germain did not complete the summer transfer window. The capital club will secure the services of Carlos Soler, the Spanish attacking midfielder from FC Valencia. The 25-year-old bid farewell to his beloved club.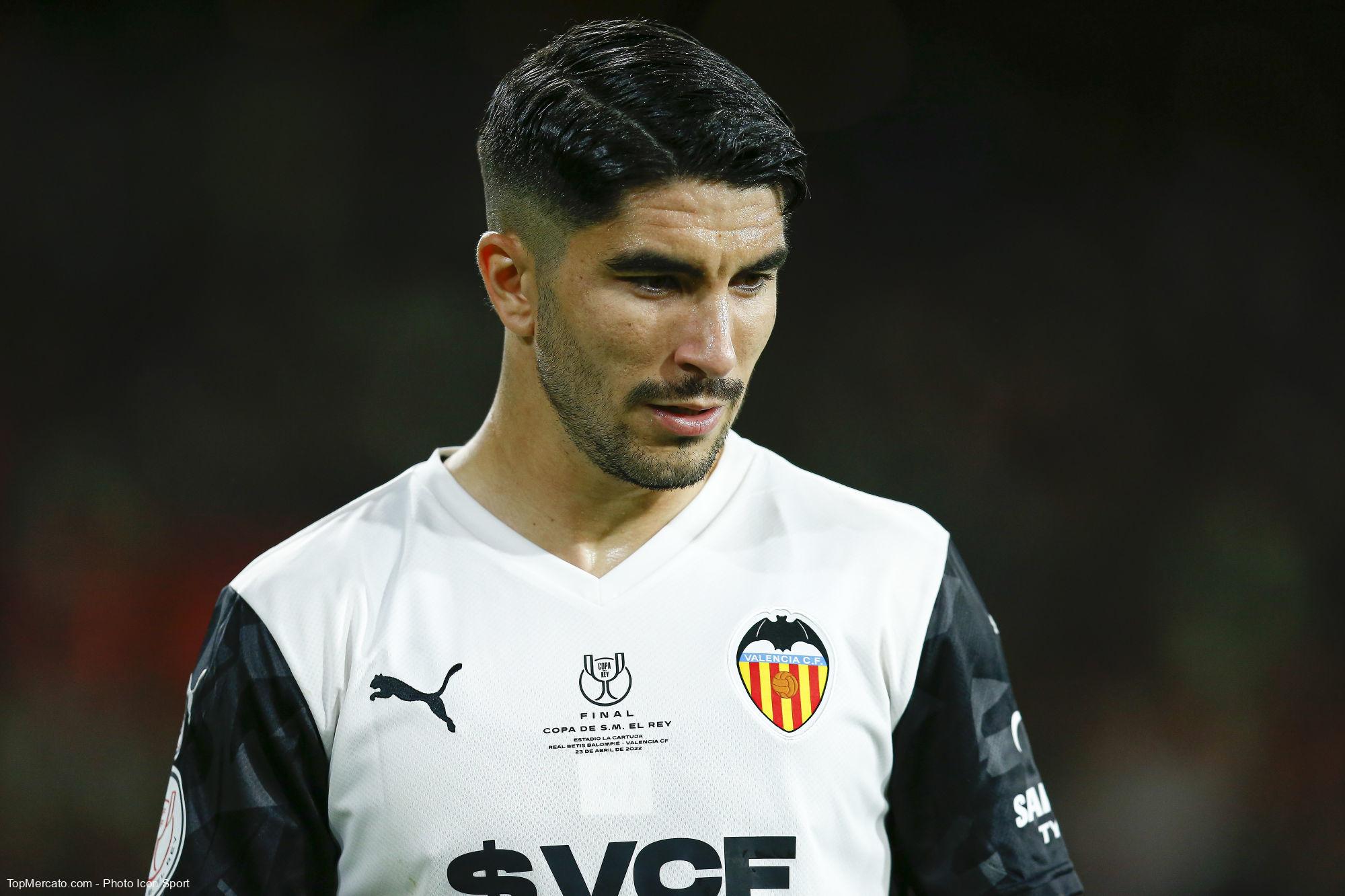 "A very special and complicated day"
After Vitina, Hugo Eketiki, Nordi Mukele, Renato Sanchez and Fabian Ruiz, PSG will join FC Valence's attacking midfielder Carlos Soler, barring a radical change. According to the latest news from the newspaper ParisianThe 25-year-old Spain international is expected to arrive in the French city on Thursday to pass a medical. Our colleagues reveal the details of the deal concluded by the 2022 French champion with the club's staff. The Valence native will join Paris Saint-Germain for a sum of 17 million euros and will sign a contract covering five seasons, i.e. until June 2027.
226 matches in Mestalla
Carlos Soler presented on Wednesday at the airport, confirmed his departure from the club trained by Italian Gennaro Gattuso, joined by Uruguayan striker Edinson Cavani. Today it is better to remain calm. Ultimately, life is all about change and that's what's happening now, but I'll talk softly later. I tell them (the fans) that I thank them very much for everything. It's a very special and complicated day for me. Thank you also for everything Thank you and amunt Semper! "
Introduced to enter a highly equipped offensive sector cycle, and initially to occupy the luxury substitute role, the player with 9 picks and 3 goals with La Roja will have played no less than 226 matches in all competitions in the FC Valence jersey, for 36 goals and 31 assists. . Appearing 182 times in La Liga – 31 goals and 25 assists – Valencia started in their first three La Liga games against Girona (1-0), Athletic Bilbao (0-1) and Atletico Madrid (0-1), with a goal. .
Carlos Soler travels to Paris to sign Paris Saint-Germain

🗣 "To the people of Valencia: Thanks for everything," says Soler,

– ParisSG INFOS (@Paris_SGINFOS) August 31, 2022