Ads
The summer transfer window is over, the editorial team at Top Mercato has put together a ranking of the top ten off-season transactions. First place went to Anthony, the Brazilian winger for Manchester United, ahead of two Frenchmen.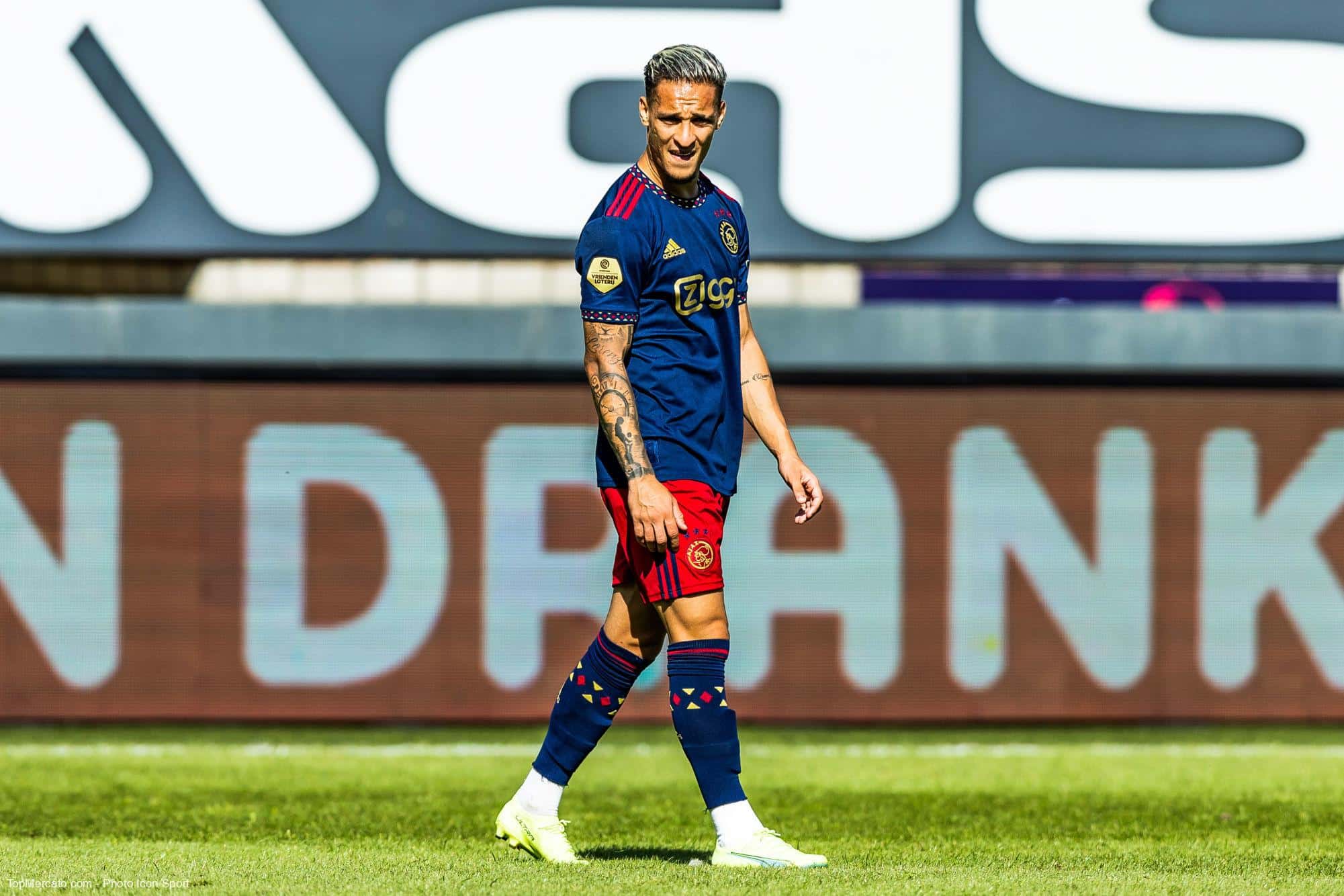 Anthony wins the most expensive player award in the summer transfer window. The Brazilian midfielder left Ajax Amsterdam for Manchester United for 95 million euros, plus 5 million euros in bonuses. The podium of the most expensive off-season transfers was completed by two Frenchmen. Recruited by Chelsea for 80.40 million euros, centre-back Wesley Fofana is a short lead over new Real Madrid midfielder Aurelien Chuamini, who was relegated from Monaco for 80 million euros.
Instead of secrecy in the market, at least in terms of arrivals, Real Madrid transferred Casemiro to Manchester United, the Brazilian midfielder who signed with the Red Devils for just over 70 million euros. The former resident of FC Porto ranks fifth among the most expensive deals. The rest of the top ten were marked by the presence of Erling Haaland ninth. Courtesy, the Norwegian striker from Borussia Dortmund joined Manchester City for 60 million euros.
The ten most expensive transfers of the summer
Anthony: From Ajax Amsterdam to Manchester United for 95 million euros
Wesley Fofana: From Leicester City to Chelsea, for 80.40 million euros
Aurélien Tchouaméni: From Monaco to Real Madrid for 80 million euros
Darwin Nunez: From Benfica Lisbon to Liverpool for 75 million euros
Casemiro: From Real Madrid to Manchester United for 70.65 million euros
Alexander Isaacs: From Real Sociedad to Newcastle for 70 million euros
Matthias de Ligt: From Juventus Turin to Bayern Munich for 67 million euros
Mark Cucurella: From Brighton & Hove Albion to Chelsea for 65.30 million euros
Erling Haaland: From Borussia Dortmund to Manchester City for 60 million euros
Richarlison: From Everton to Tottenham for 58 million euros
Rafinha: From Leeds United to Barcelona for 58 million euros
source : Transfer Market