Ads
FC Nantes coach Antoine Compoire has spoken relentlessly about the Loire Atlantic summer transfer window. The Canary technician did not hide his disappointment in front of journalists.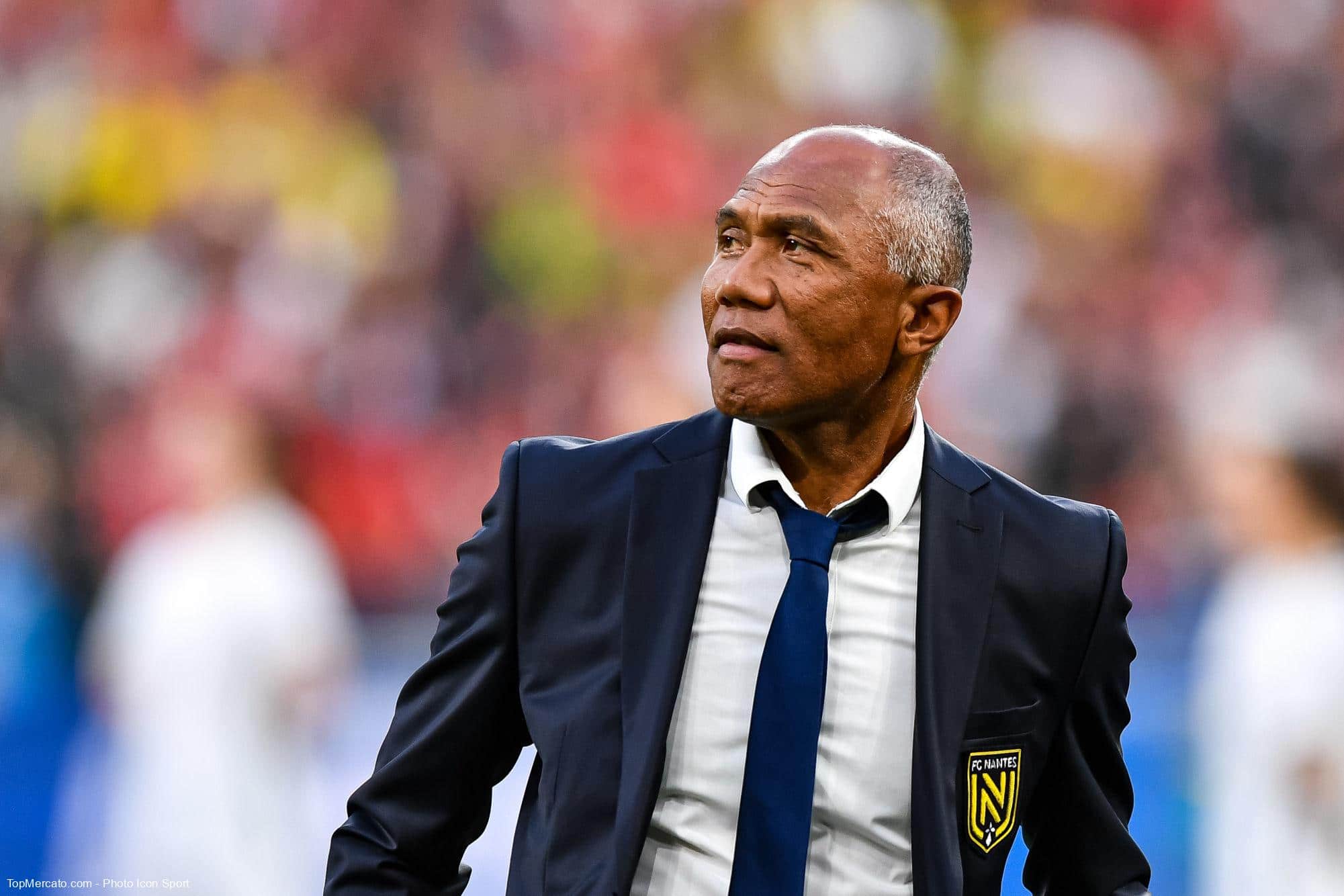 "Management has a different view"
Recent pressure from Antoine Compoire has not had the desired effect. Eager to see four new players join his workforce, the Nantes boss was satisfied in the final moments of the transfer window by hiring Cameroonian striker from Racing Club de Lenses Ignatius Ganago, who was bought for €4.40m. euro. This brings the number of reinforcements recorded by the Beaujoire club to four after French midfielder Moussa Sissoko was dropped from Watford for two million euros, Egyptian striker Mostafa Mohamed, on loan from Galatasaray, and French striker Yvan Gesand, on loan from Latif – Jaid.
We'll see at the end of the season.
Not enough to fully satisfy the Kanak, lamenting that his management did not respond to his requests. On the other hand, the 58-year-old coach was glad the executives didn't leave. "I speak like all coaches: it is a difficult time. The players expect, the management has a different view. The feeling? There is disappointment. But I am happy with the group I have. The best recruit is to keep Alban (Lafont), Moussa (Simon) and Ludovic (Plus)."
Antoine Compoire tried to bury the hatchet with its leaders and chief Valdemar Keita, as the Hab doubled down on sensational statements. "Last year, I started 8. There, we only have one party holders – Randall Kolo Mwani – and 4 good players that have arrived, all potential holders. Management provides me with a team. We'll see at the end of the season. It's more about the quantity… guys out there, that's fine. Moodiness, we put it aside. We have a workforce. We are working with this. We'll see this winter if we need to complete."