Ads
Eden Hazard's performance at Celtic Stadium Glasgow (3-0), in the Champions League, was unanimous among the Meringues. The Belgian attacking midfielder enjoys the full confidence of his coach and teammates.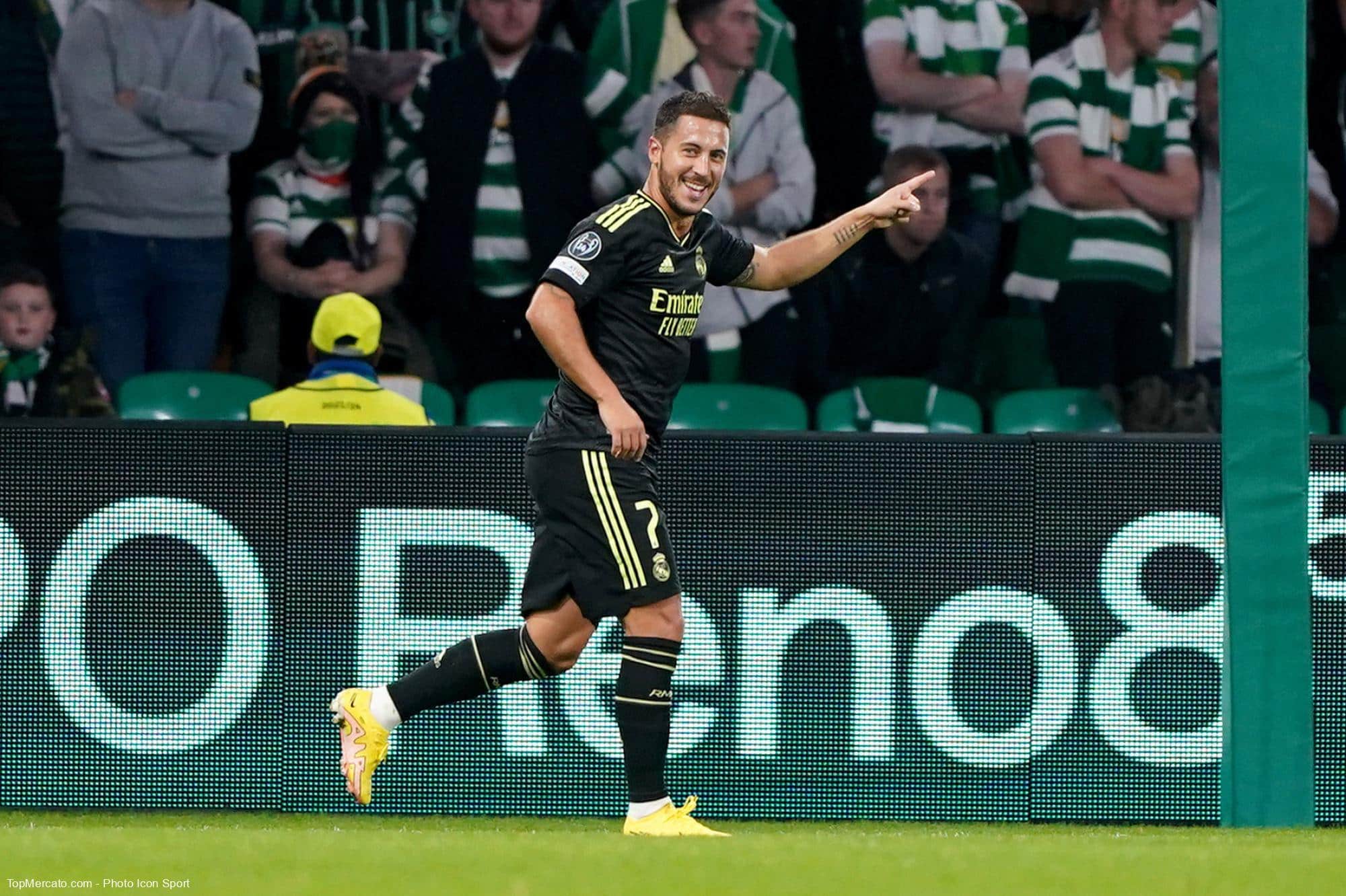 Show the coach he can count on him.
Karim Benzema's injury made Eden Hazard happy. Substitute in the first match, the Belgian attacking midfielder replaced the French striker against Celtic Glasgow (3-0, the first day of the Champions League group stage), last Tuesday. The presence of the Red Devil on the pitch will pay off, as the former Chelsea player provided a crucial pass to Luka Modric before scoring Real Madrid's third goal. "In training, he has the motivation, he is good. It was not easy after the switch and he struggled in the first half, but he was effective in the second half as he gave the decisive pass to the second goal and scored the third. He is an important player for us and now he has to continue."Merengo coach Carlo Ancelotti welcomed the journalists.
7 goals in 69 matches
Although still barred from the competition, the No.7 Madridista finds sensations and can count on the support of his teammates, including fellow countryman Thibaut Courtois. "He's very important for us and he feels good, he's great (…) When he got on the pitch and got into the rhythm of the game, he was very important for us. He showed the coach that he can count on him. German midfielder Toni Kroos is equally excited: "He's a great player, it was never about quality, more because of injuries and because he wanted to get back to his best…but he entered the game amazingly." Eden Hazard was bought in the summer of 2019 for 115 million euros, and he has 69 matches in all competitions, for 7 goals. His lease expires in June 2024.