Ads
In an interview given to daznNeymar returned to many topics related to Paris Saint-Germain. The Brazilian is happy to be in good shape at the start of the season. The player also expressed his feelings for the recruits and for Christoph Galtier.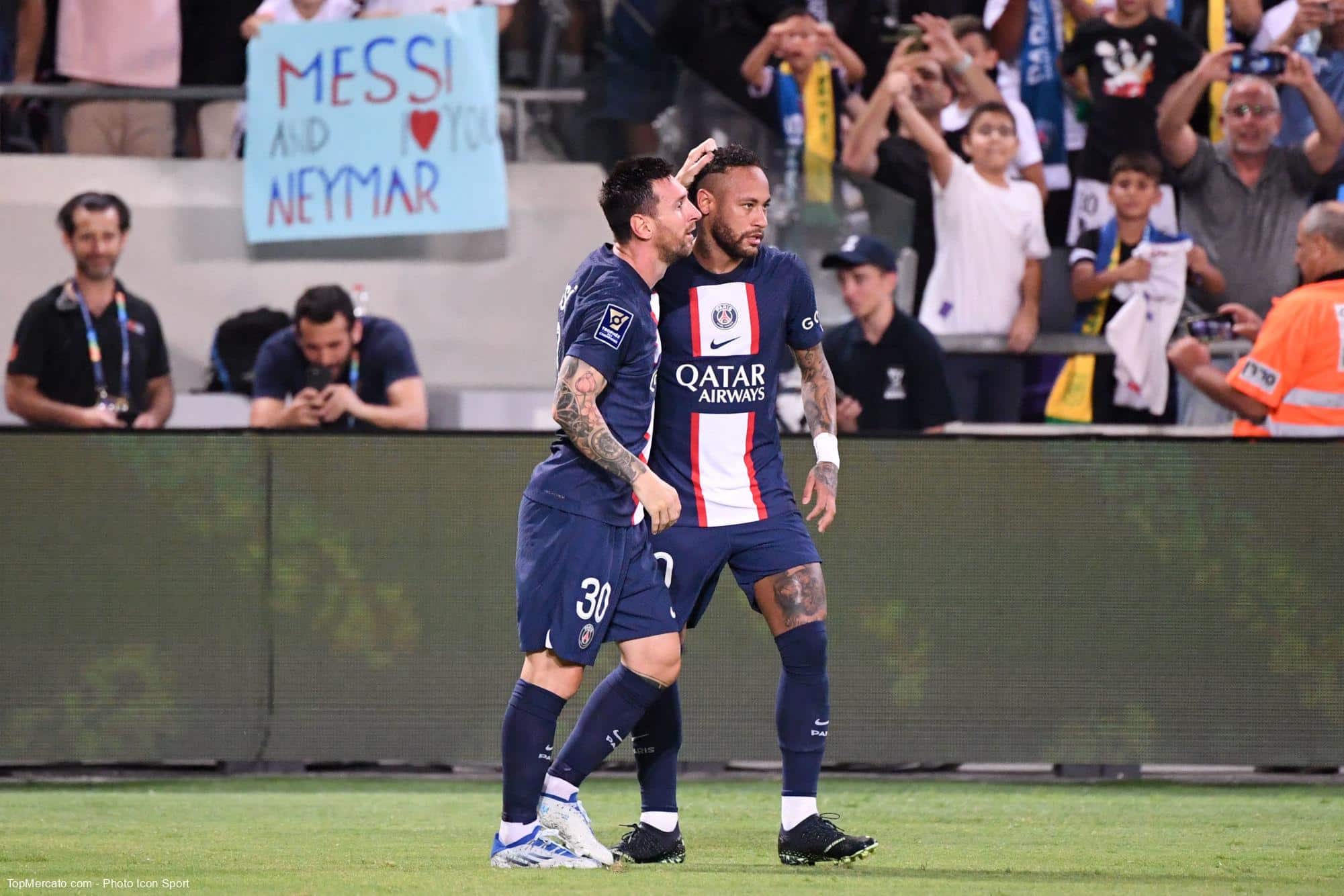 In a long interview given to daznNeymar spoke about his excellent start to the season with Paris Saint-Germain. The player is back to his best level: "I am in good physical shape and I am happy. We started the season well by winning the title, scoring goals and making assists. I don't think it could be better! (laughs)"Did he say?
"Galtier showed us how he loved working"
The Brazilian also mentioned the transfer window and the arrival of new players sealed Luis Campos: "They are good players. When quality players join us, it is good for us because it strengthens the team and makes us stronger. I hope they can have fun and have fun with us here. We won too, and from that we started well. I hope we can win a lot of titles.", he completed. The attacker gave his opinion on Christoph Galtier's technique that he discovered: "He hasn't changed my role. He is the same as before, with all the coaches I have. He is a coach we are all slowly getting to know. He has really shown us how he loves to work, what he loves to do for the team, he is going really well." Finally the player said a few words about Parc de Princes, which he ranks as his favorite stadium: "I have played in many stadiums … but the Parc des Princes, when it is full and the fans are behind us, it is very difficult to beat us."
Very resolute since the summer resumed, Neymar has worked hard to restore his sporting optimum form. The striker has made a string of big performances since the start of Ligue 1 and made an impression in his Champions League debut, with his scoop with Kylian Mbappe. Mogi das Cruzes has so far scored 9 goals and 7 assists in 8 matches, in all competitions, in 2022-2023.