Ads
Cristiano Ronaldo missed his match against Real Sociedad on Thursday. Critics are raining in England. Steve Nicol believes the Portuguese will not return to his level at Manchester United.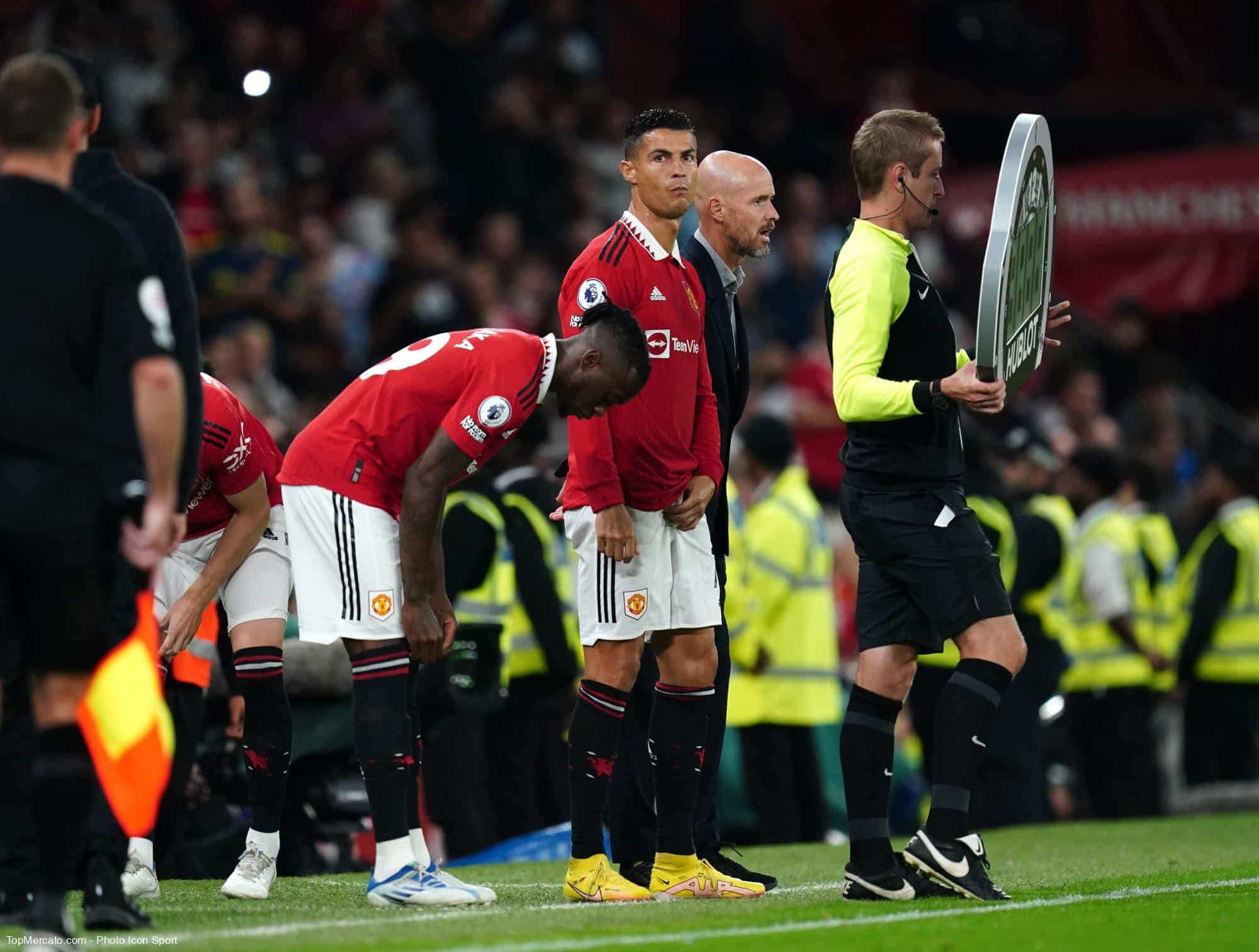 On Thursday, Eric Ten Hag gave Cristiano Ronaldo a chance in the Europa League match against Real Sociedad. The Spaniards won 1-0 and the Portuguese remained silent. It suffices to suggest to many observers that he can no longer hold his starting position with the Red Devils.
"Cristiano Ronaldo is better than two competitors…"
Steve Nicholl, a former Scottish footballer who now works as a consultant, fears CR7 is coming to the end of his career. What made the difference, according to Manconian, was his speed: "I'll be honest, when we talk about the match, the only thing that comes to mind is Cristiano Ronaldo who will come alone against the goalkeeper and who has been caught by two opponents. It's the kind of thing I can't forget. And there were others. He had other chances. "It's not as clear as this, but something was missing. That's what comes to mind when I think of this game. There wasn't a huge gap between the two teams, and there weren't many chances in the match. But that's the only thing I think about. The fact that Cristiano Ronaldo is in a perfect position and everyone knows that he is 36 and 37 years old."Release.
Cristiano Ronaldo has not scored or assisted in his last 8 matches. Some Manconian fans were already critical of his performance last season, despite his rather good stats. Some criticized him for forcing the team to play for him, with a comeback that wasn't really profitable. But does the Portuguese still have the drive in the Red Devils shirt, which he has tried to leave all summer? Some believe that leaving may allow him to return. Chelsea have been looking to him to bolster their attack this winter.