Ads
Paris Saint-Germain defender Achraf Hakimi has spoken to the media about his new responsibilities since Christophe Galtier arrived on the bench. The 23-year-old Moroccan international, who acted as a press, was satisfied with his performance with the capital club.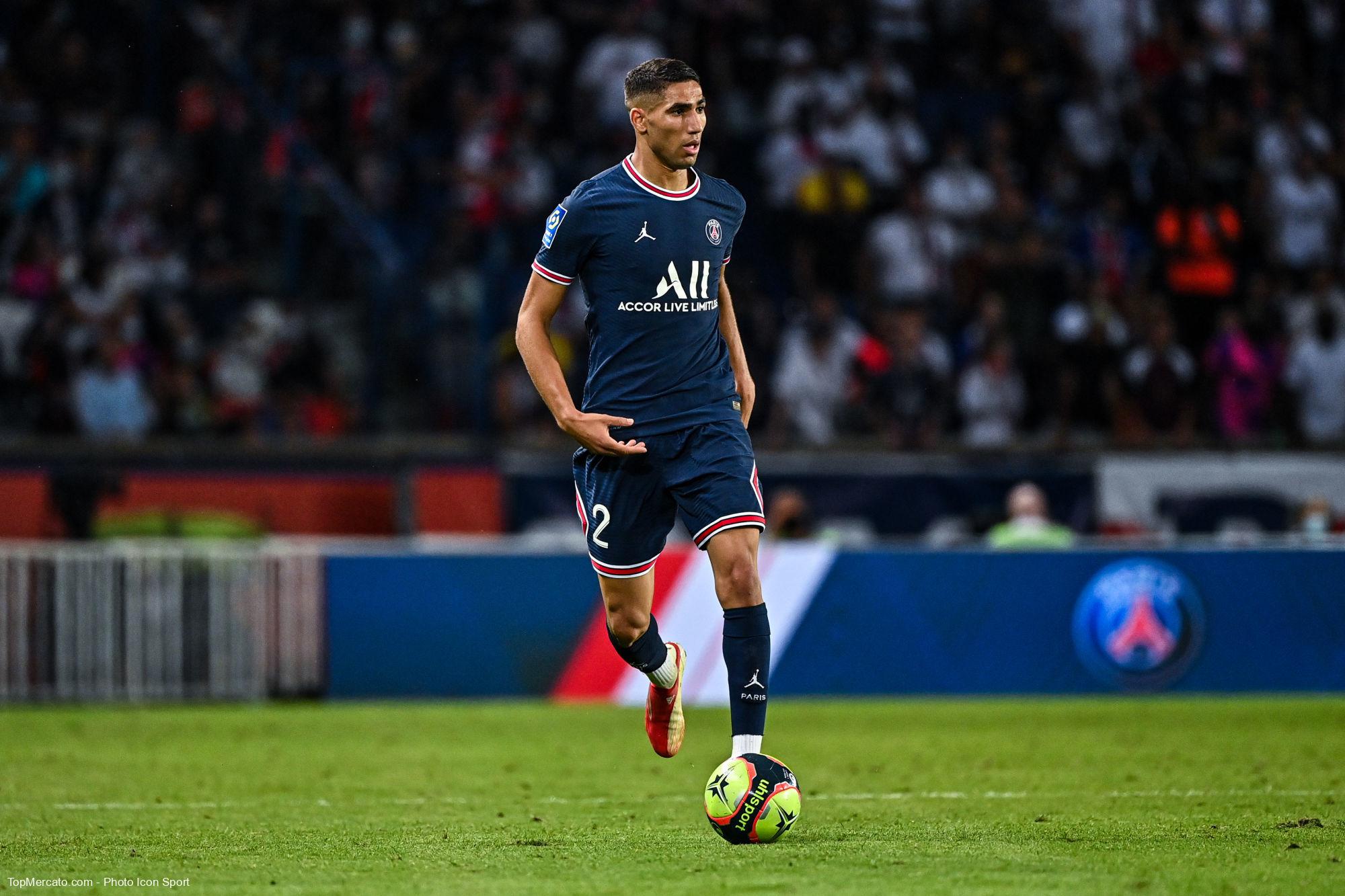 "I feel very good"
Achraf Hakimi set up again on Saturday against Stade Prestois (1-0, the seventh day of Ligue 1), at Parc des Princes, a meeting that was neutralized as a piston in a 3-4-1-2 for Paris Saint-Germain. By the French defending champion, with a goal from the Brazilian Neymar. After the match, the Moroccan defender appeared in the mixed zone. Facing the journalists, the Moroccan right side returned to the role entrusted to it by new Parisian coach Christophe Galtier.
In statements reported by the newspaper ParisianThe former Inter Milan resident gave a positive assessment of his performance. "I feel very good. Everyone knows that, I like to play in a 3 player system but I can also play 4 at the back. The coach tries a lot of things in training, I feel very happy with Leo (Messi) but also with Sergio Ramos and Vitenha when he comes by my side.
"I know the players better today"
He was bought by the Paris leaders in the summer of 2021 for a check of 66.50 million euros, and under a contract until June 2026, Achraf Hakimi believes he has reached a milestone since his arrival in France. "I know the players better today, I know the mentality better and I learn how to work. All this is very important to me. I know everyone, I know what is expected of me. I feel very good and I hope to have a great year." Since the start of the 2022-2023 season, the 23-year-old has played 9 matches in all competitions, including 7 Ligue 1 matches and 2 goals.