Milton Harris' resurgence and rise was one of the happiest stories of the 2021/22 jump season as the Wiltshire-based coach smashed his personal best winning tally, four years after returning to the game he loves.
Having celebrated more than 170 victories in his first 10 years on the job, Harris saw his world crumble in 2011 when the British Horseracing Authority revoked his license when the dealer filed for bankruptcy.
The initial comeback was steady and trim as Harris managed just six limited series winners in both his first and second campaigns.
But after advancing in the 2020/21 season, the arena has taken off remarkably well last year, thanks in large part to the strength of his youth.
Six of last season's top-earning players came to Harris from his small crop, leading the division-winning Nate Salute, along with winners Hesty Parisien, Genoflex, Alliomana, Silver Shade and Gala.
Despite the great success in this department, Harris believes his new squad of youngsters can be even stronger.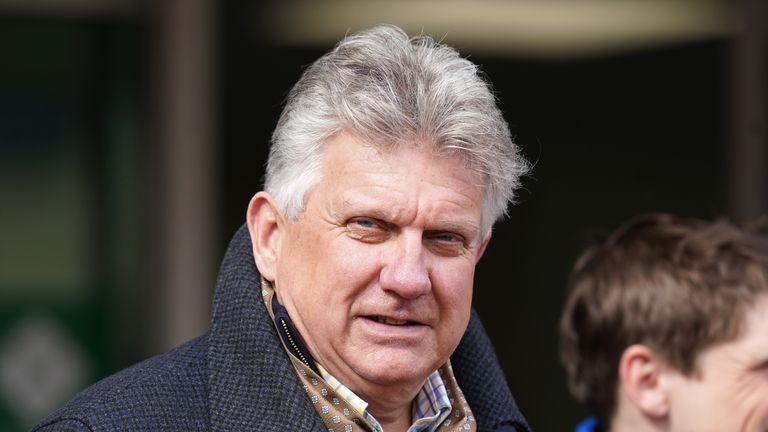 "We had a great year with Knight Salute last year and a good year with our guys in all respects," Harris told Sky BEIN Racing. "Without wanting to take anything away from Knight Salute, we have an even better group this year.
"We've got about six again and I think we'll take one to Sedgefield again because it's good for these rotten horses to have some confidence."
The return of Milton Harris
2018/19 – 6 wins (61 runners)
2019/20-6 (78)
2020/21-18 (163)
2021/22 – 56 (256)
Harris hopes to bring joy to 'hero' Harry Redknapp
Perhaps the most exciting three-year-old this season is postmarkIt is owned by former Tottenham and Portsmouth manager Harry Redknapp.
Previously trained by Ralph Beckett, Postmark made a successful start to his new Racing League team this summer under Frankie Dettori, and Harris expects to take a "high ranking" in the event hurdles division.
"Postmark was purchased to stand in hurdles and is going to make event-appropriate hurdles," Harris said.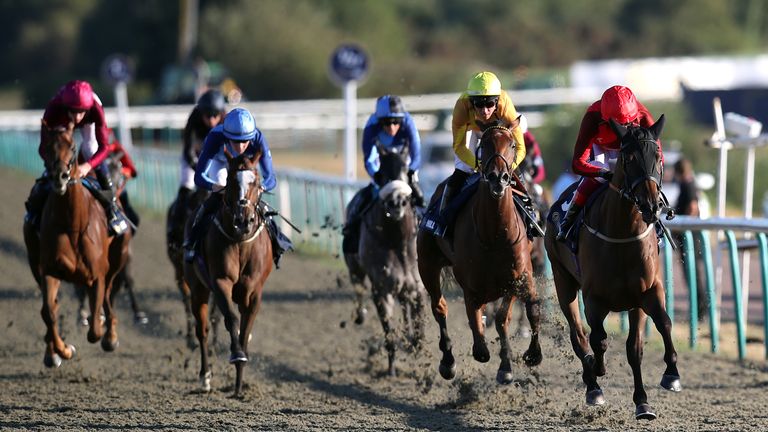 "It's good to have Harry Redknapp in the yard because he's a proper working-class champ. I can relate to Harry. I hope we'll have some fun at the end of the flat season before going in the hurdles.
"Ralph [Beckett] Good trainer and when we buy these horses from these yards, we have to try to do something different.
"We taught him before we ran at Lingfield and he jumps really well. He'll be 90 and a three-year-old doing hurdles so that puts him high in the discipline."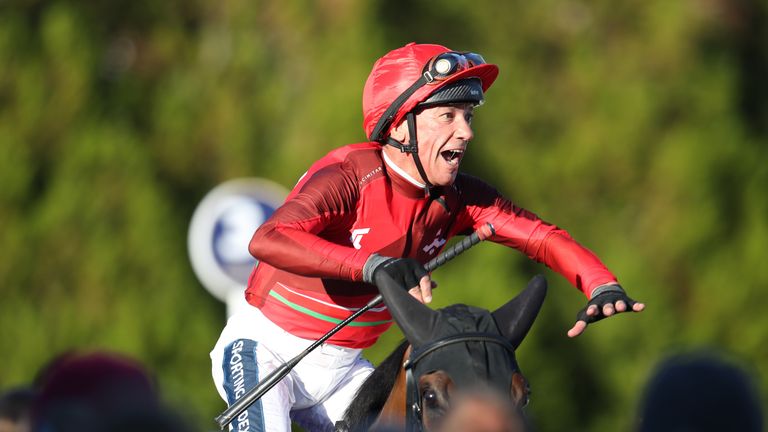 Big plans for Super Superjack
Another has football connections, of sorts, super superjack Named after Jack Grealish and ran in the orange and blue of his Aston Villa-supporting owner, he will join Postmark on obstacles once he completes his standing assignments.
Harris has big plans for his home who, despite wins this year at Goodwood and Ascot, frustrated his coach after narrowly losing a major handicap award at the Goodwood Festival last month.
It drives me crazy! In the flat game, the margins of error are very different and I felt a little sorry for Kieran O'Neal at Goodwood. He made a decision in a split second and if he sits down, suffers and follows the eventual winner through, he might win.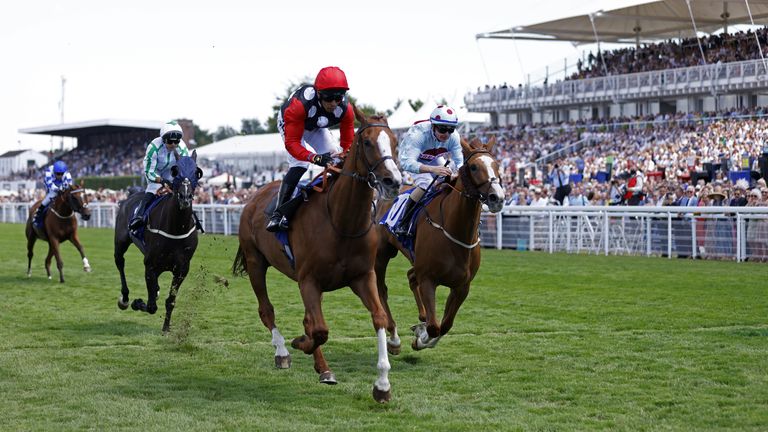 "he is [Super Superjack] He jumps well and I convinced the owner to go to the hurdles.
"The plan is to take a Cesarewitch experience at Newmarket, and if all goes well, he'll go to Cesarewitch. He should come in of course and 86 might get him there. Time and get into a rhythm, you should fit in.
"I managed to get him to beat 45! He's a bit weird and naughty. Next season, we might run him in the two-mile, six-furlong Queen Alexandra race." [at Royal Ascot]. "
Christmas obstacle target for salute knight
As for last season's Aintree champ Knight Salute, first stop this fall will be Cheltenham en route to a potential shot at the Grade One Christmas Hurdle in Kempton.
"He's back," Harris said. "He had a little problem with one of his teeth during his summer vacation. Ironically, it was the toughest horse we've trained in a long time: seven races, three second and first class, and then we brought him back and he had a tooth that's cracked.
"He's in great shape. The plan, all is well, is to go to the first Cheltenham meeting in October for the kids at just four years old.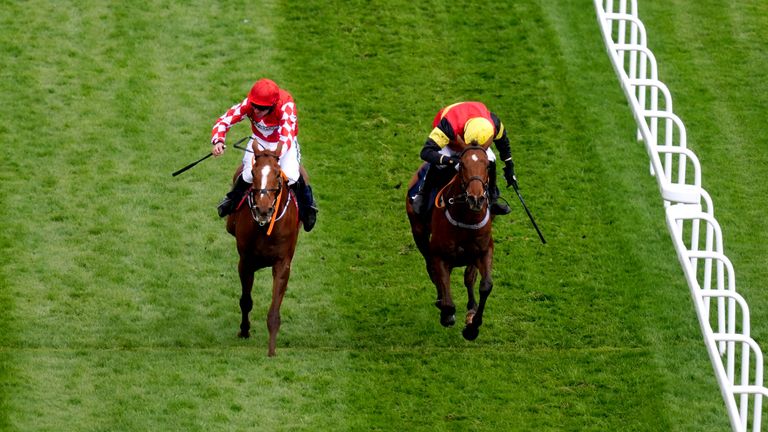 "It's going to be a bad period and we'll see a bit of a season because we all know these guys are struggling in their second season.
"If Cheltenham goes well we'll go to the Christmas race in Kempton. He probably won't be busy this season, but if all goes well we might see him at Cheltenham in March. If not, we might as well drop the Elite Hurdle."