Ads
Erik ten Hag spoke at length to reporters about the sacking of Portuguese striker Cristiano Ronaldo, who will not play next Saturday's Chelsea match.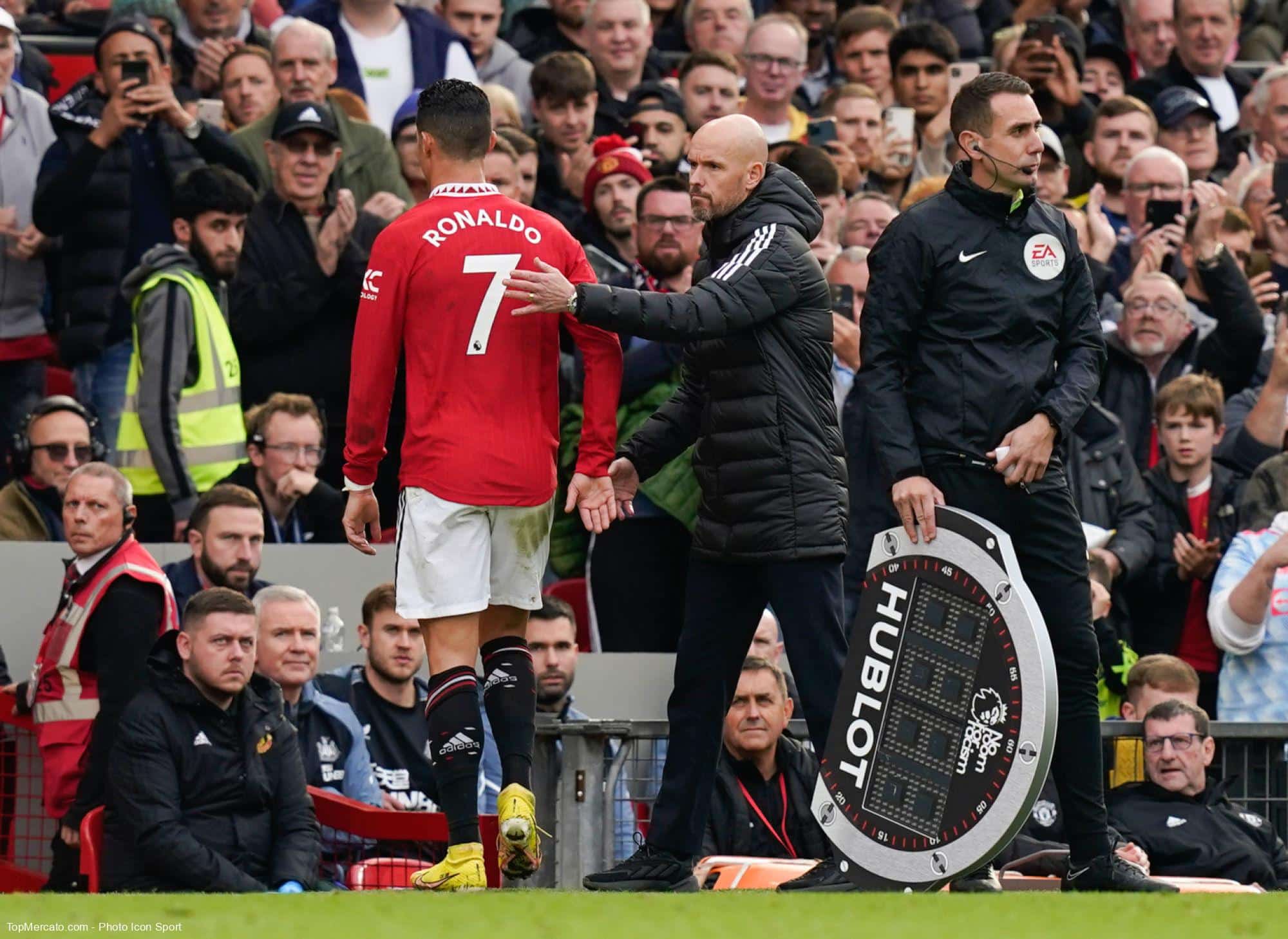 'Important for team mentality'
His absence will be noted. This Saturday, Cristiano Ronaldo will not participate in the shock day 13 of the Premier League against Chelsea, at Stamford Bridge. Manchester United punished the Portuguese striker after his position against Tottenham (2-0, the twelfth day of the English Premier League), last Wednesday at Old Trafford. The 37-year-old, who broke his silence on this episode, refused to play against Tottenham, the Red Devils coach Erik Ten Hag confirmed to the media.
2 goals in 12 matches
The Dutch coach did not hesitate to criticize the behavior of former Juventus member Turin. "What we said with Cristiano remains between us. The club's statement is clear. The press release also mentions that he is still an important player in the team. I am the manager, the person in charge, I must set the rules to be followed and check that they are applied. After Rayo Vallecano, I told him that he is not acceptable to any People. There have to be consequences, we've made decisions. There won't be, it's a loss for the team but it's important for the team mentality. When you live and play together, and football is a team sport, you have to follow certain rules, which I monitor."
At great difficulty this season, with only two goals in 12 games in all competitions, 'CR7' must train with the Under-21 team and probably won't escape a fine. While waiting for his return with the first team? An answer in the next few days…